Turnkey Interior Design Services In Faridabad
Turnkey Interior Design In Faridabad
ENQUIRE FOR SERVICES
In services related to turnkey interior design, you've got to interact with a single point of contact that assists in minimizing the necessity of handling several vendors. This, in turn, greatly reduces the risks involved in several different vendor dealings. A single solution provider will oversee the complete project. The team at Space Deco will manage and control the entire interior designing process from start to end. In addition, turnkey interior designing greatly reduces the work stress and involvement of various different individuals within the project.
Why to Choose Turnkey Interior Design

2.0 lakh+
Catalogue Products

50+
Expert Interior Designers
Interior Designing For All Types Of Turnkey Projects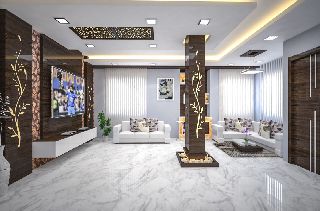 Why Hire a Turnkey Interior Solution Provider?
Hiring a turnkey interior design provider in Delhi-NCR like Space Deco is extremely beneficial in terms of productivity. If turnkey interior design services are chosen to be used instead of multiple vendors, then the work which may usually require more than four months to complete would be finished in much lesser time. This is the reason why it's called a one-stop solution to all your interior designing needs.
Apart from all the above mentioned, hiring a turnkey interior solution provider will further be plenty more cost-effective as compared to hiring several different vendors for executing the work. In a turnkey approach, a project manager will manage the budget and you'll need to pay to only 1 supplier. This, in turn, makes it easier to actually keep a track of all the expenses in an efficient manner.
Space Deco Your Trusted Turnkry Interior Solutions Provider
Trust Our Unparalleled Expertise
In case you want to use turnkey interior for your dream office space, no stone would be left unturned to completely fulfilling your specific needs. That's where Space Deco comes in the picture! We are one the best turnkey interior designing company in, who have been providing turnkey solution for office projects & designing amazing spaces for several years now.
The Coolest Offices in Town
With Space Deco being a trendsetter in turnkey interior solutions, you can simply rest assured about how your workspace will pan out. From the time you get connected with us to the time your revamped space is handed over, we stick with you at every step. We are known as one of the best turnkey interior solution providers in Delhi-NCR because of our well-defined planning, efficient design process as well as strong expertise in this field. Our team of expert professionals make sure that the complete process is seamless, be it communicating with the subcontractors, designers, vendors or architects.
As one of the top and eading turnkey interior design providers in Delhi NCR, we completely believe in absolute transparency & integrity. We only start with the construction & designing of the space, after a discussion with the client and their approval is finished.
Our turnkey interior designing solutions incorporate all the integral aspects including interior design, space planning and furniture selection as well. With a team of dedicated professionals, we are here to save your time, completely minimize the hassle, and make your dream project really cost-effective.
For more information about turnkey interior design contract Space Deco or visit our website.
Turnkey Interior Design Get A Tremendous Outlook. Before And After In Gurgaon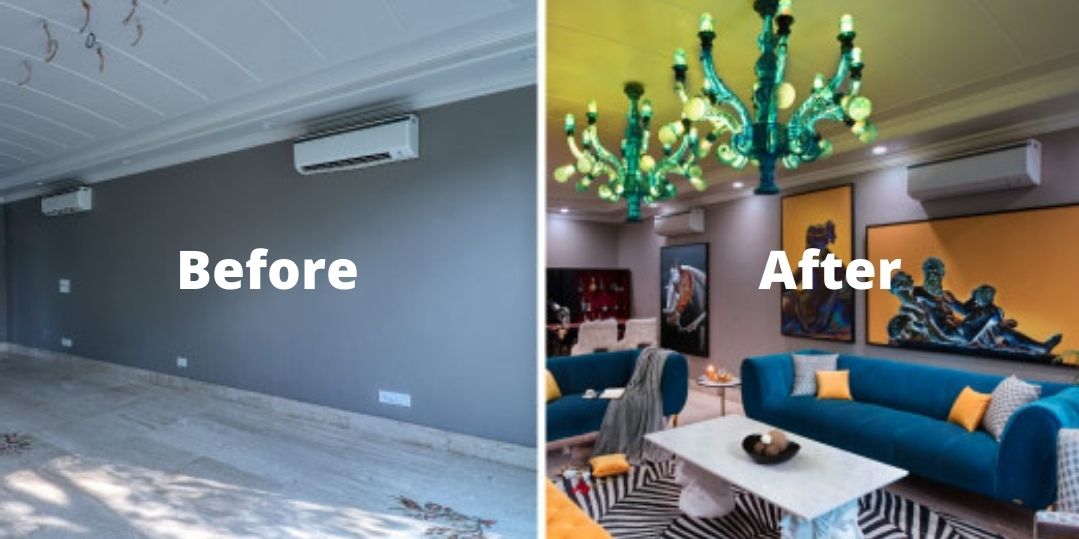 They provided turnkey, interior fit-outs in a very professional and transparent way. liked the responsiveness as well as creative ideas.
We had a wonderful experience with Space Deco. They designed three rooms with us for our new home, and we are just in love with their recommendations
I would have decorated my office by myself. But taking the help of these professionals was a great help to me. My friends suggested to me space deco. They are really good. Keep it up.
Your Dream Turnkey Interior Design is Just a Click Away